Rochester Toronto Ferry
Duty Free Shopping...
THE ROCHESTER FERRY HAS CEASED OPERATING
On Tuesday, January 10, 2006 Mayor Robert Duffy made the very difficult decision to discontinue ferry service. All of the parties involved including former Mayor William A. Johnson Jr. and the Rochester Ferry Company had the best of intentions. But, the sad reality was that the ferry lost $10 million in 10 months and that was deemed too great a financial risk to the city of Rochester.

The Rochester Ferry was a victim of insufficient marketing due to shortage of startup time. It is the personal opinion of Omar Aboya of TorontoHarbour.com that the City of Toronto and the local businesses in the area should have really come together and supported the project instead of allowing it to languish. We benefited greatly economically, but gave nothing. In order to succeed, the ferry needed to have a high profile in Toronto. Instead it was allowed to accumulate staggering debt and die a slow death.

I have found the citizens of Rochester to be the most courteous and friendly anywhere and my personal friendships with those that I have befriended will only get stronger. To the citizens of Rochester I say....

Rochester Rocks!




Help us all make the potential future ferry operation a big success.

Please send us your recommendations for a possible future ferry operator.

What do you think went wrong and how would you make it right?

We look forward to your suggestions and comments. Please click here
Click here to add 'The Ferry' page to your favorites
| | |
| --- | --- |
| To Contact The Toronto Rochester Ferry, please | |
To receive tourism information on Toronto and Rochester please fill out this quick form: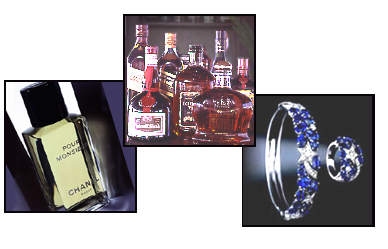 Currency Converter



> Canada Duty Free Exemptions

> Know Before You Go









> USA Duty Free Exemptions

> Know Before You Go
Welcome to the Rochester Toronto ferry Duty Free Shop....

The Rochester Toronto Ferry is a duty free haven! It has all of the amenities that you would expect to find on a cruise ship, including Duty Free shopping. The Rochester Toronto ferry offers a wide selection of brand name merchandise and shopping "duty free" means no state tax, no federal tax, and no excise tax. That all adds up to huge savings for you!

At the Rochester Toronto ferry Duty Free Shop you can save up to 50% on premium wine, spirits and beer. The Rochester Toronto ferry shop carries the best brands including: Crown Royal, Canadian Club, Absolut, Bacardi, and Bailey's Irish Cream.

Aboard the Rochester Toronto ferry you will also enjoy up to 50% savings on tobacco. Most cigarette brands as well as premium cigars are available.

The Rochester Toronto ferry Duty Free fragrance and cosmetics selection includes brand names such as Estee Lauder, Clinique, Calvin Klein, Allure by Chanel and Tommy Hilfiger - you are at the Rochester Toronto ferry fragrance counter!

The Rochester Toronto ferry duty free collectible and gourmet items include Godiva and Guylian chocolates, Fossil leather goods, Waterford crystal, Swarovski crystal and more.

An upscale duty free shopping experience aboard the Rochester Toronto ferry - you can also purchase novelty and gourmet food items such as caviar, smoked salmon and Tuscan olive oil.

The Rochester Toronto ferry duty free shopping is a special benefit, allowed by both federal governments, for individuals traveling between Rochester and Toronto. Individuals can purchase merchandise at prices which exclude all federal, provincial, and importation taxes normally applied (within limits set by the US and Canadian governments).

The Rochester Toronto Ferry is meant to be a total travel experience, and could very well become the best part of your trip.

For those that will be conducting business while traveling, the Rochester Toronto Ferry offers wireless Internet connections, phone services and the comfort of a luxurious business lounge.



Travel on board the Rochester Toronto Ferry & enjoy a worry-free Duty Free shopping experience!



Copyright 2003 - 2012

TorontoHarbour

.com
. All rights reserved. The textual, graphic, audio and audiovisual material in this site is protected by Canadian copyright law and international treaties. You may not copy, distribute, or use these materials except as necessary for your personal, non-commercial use. Any trademarks are the property of their respective owners.